Tickaroo Live Blog Gets a Makeover!
With our new Tickaroo Live Blog admin interface design, navigation is even easier! In this post, we'll show you the latest updates to our dashboard and what data you can pull from your liveblog stats.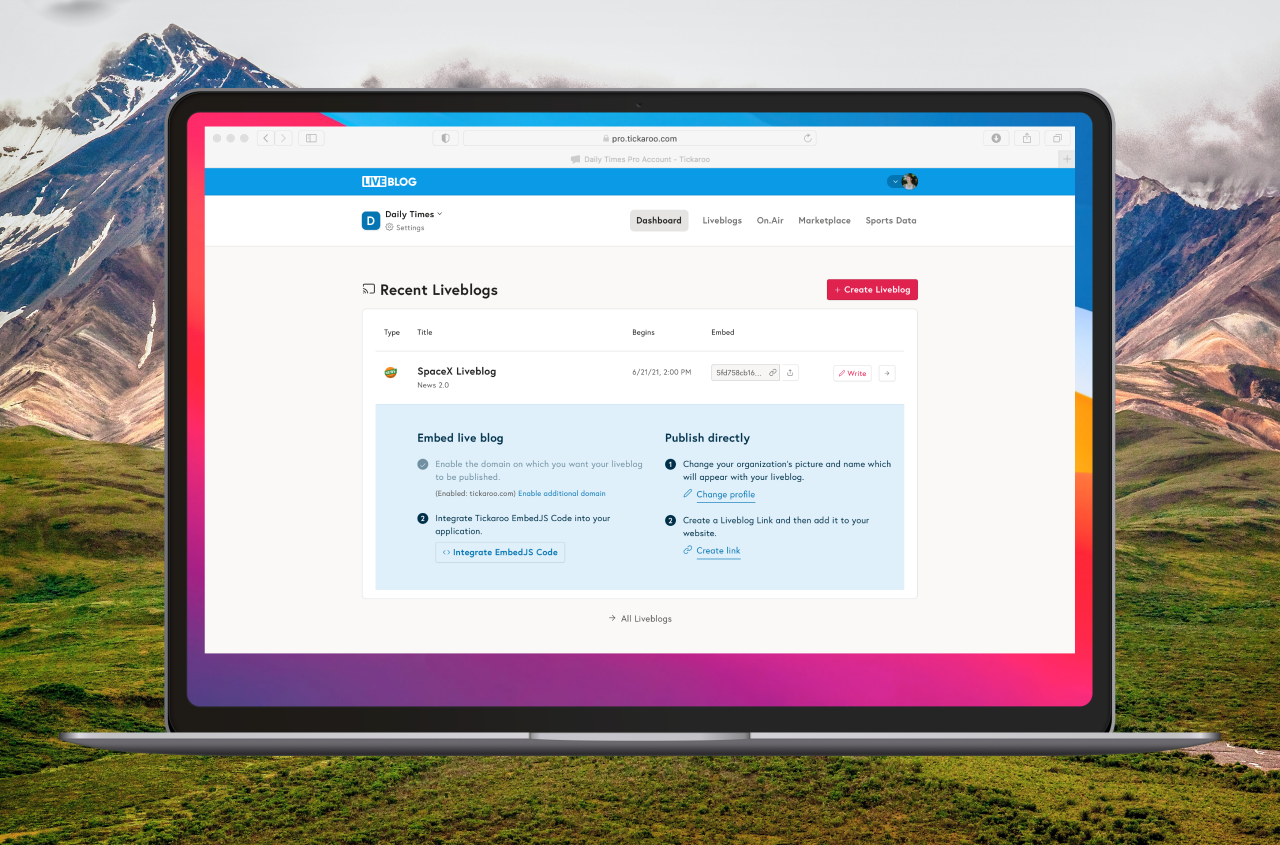 "Design is not just what it looks like and feels like. Design is how it works." - Steve Jobs.
We recently gave our
Tickaroo Live Blog Dashboard
a facelift. Many of our features are now even easier to find.
Easily access your liveblogs and
detailed, real-time statistics
from the Dashboard. Here you can find monthly reports on your user data like views and retention rates.
Beneath your monthly comparative data, you have an overview of each month's liveblogs' publication dates, views, retention rates, and online locations.
These statistics can help you learn more about your readers and their behavior.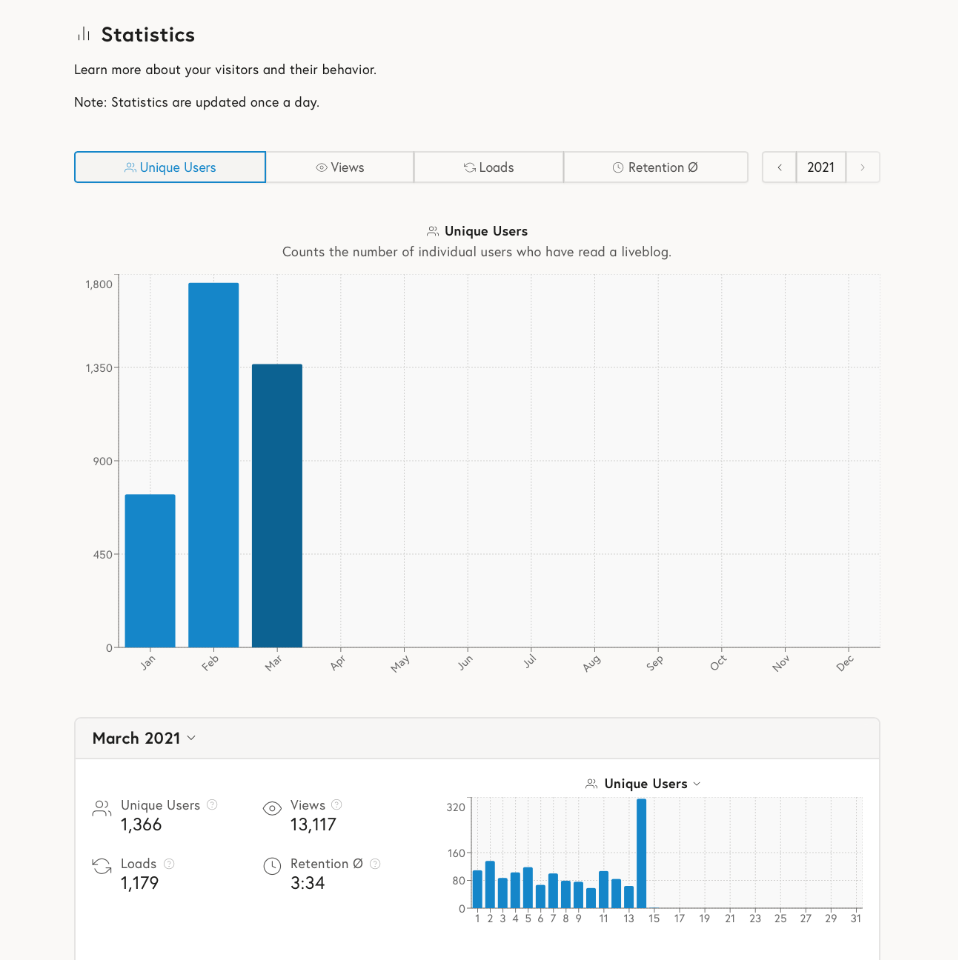 The Liveblogs tab (next to Dashboard) displays your previously published liveblogs. To see real-time statistics, click on a liveblog of your choice.
This way you can see when your audience is most active. With this knowledge you can adapt your posts to your readers' behavior to get maximum traffic.
With this update, the
Marketplace
is also easier to access.
In the
Marketplace
, you can purchase liveblogs from third-party providers such as the
dpa
. This guarantees real-time information, even if you are not live on location.
You can access the
Media Center
via the On.Air tab. Each liveblog and its videos are listed chronologically. Reporters and editors especially benefit from this feature when reporting on events on location.
How it works: Protest Example
Since protests often last several hours, the reporters record several clips with their smartphones throughout the day. They share them in the liveblog, communicating with their audiences in real time.
In the evening, an editor downloads the clips, as they were automatically saved to the Tickaroo Media Center. S/he creates a highlight video from these clips, and shares it in the liveblog. This allows readers to quickly catch up on the story, if they were unable to follow it as it was developing.
Edit: Due to lack of use, the Media Center feature has been discontinued. Should you or your team be interested in a feature described above, please contact us at support@tickaroo.com and we can see what options we can provide you with.
Our design may have changed, but our quality services remain the same.
Stability, usability, performance and innovation - that's what Tickaroo stands for.

But that's not all! We have many more updates planned for Tickaroo Live Blog in the coming months. Don't want to miss a feature? Then register here for our Live Blog newsletter.