How to Use Liveblogging and Social Media to Increase Revenue
Do social media platforms make liveblogging tools obsolete? Not at all! Let us show you how these mediums can work in harmony so that you can reach and engage with audiences while also monetizing your content on your own website.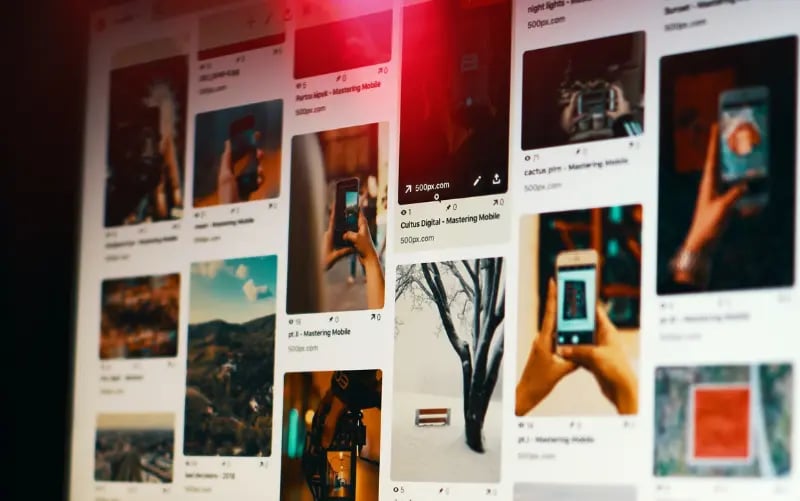 Photo by Szabo Viktor on Unsplash
"How is that different from Twitter?"
This is a question we sometimes hear when pitching our software. Many people don't associate a liveblogs with the "live-update articles" that started showing up on their new provider's homepage, especially at the start of the Covid-19 pandemic. Instead, they think liveblogging is simply live-tweeting or reacting to an event in real-time. While the concept of liveblogging most likely started on the Twitter platform, it has evolved far beyond it.

Modern liveblogging enables content creators to not only compose real-time updates but also curate and arrange a wide variety of content to tell a captivating story. With modern liveblogging software, content providers can integrate multimedia live updates into their website and thus collect revenue from their website ads. Most major news providers use some form of a liveblog on their site, even if they use social media platforms to break the news to their followers.
Monetizing Your Short-Form Content
While Twitter may be the first place a story breaks, liveblog technologies enable journalists to continue to cover the story with live updates on their own website, ensuring high retention rates and, thus, ad revenues increases. These integrated liveblogs aren't at the mercy of the latest platform algorithm, meaning that posts are displayed chronologically. This gives journalists more control over how they share the news.

Most major media providers use the format of a liveblog on their website. It's easier to recognize the format on some sites than on others. The companies that use liveblogging technology like Tickaroo Live Blog make it easy for their readers to recognize that they are on a page where live updates will continue to be posted throughout the remainder of the story. This clarity helps news providers increase their retention rates, and readers tend to save these liveblog pages in an extra tab on their desktop or phone to continue to follow the story. This behavior is why liveblogs have significantly higher retention rates than average articles. Our clients have experienced more than 8x longer retention rates.

Social Media's Influence on Liveblogs
Twitter's real-time nature isn't the only thing liveblogging has in common with social media platforms. The newsfeed has impacted how users consume media today, especially on mobile devices. We are used to scrolling through information anywhere and at any time. The liveblog format piggybacks off this established behavior by allowing creators to curate stories in a familiar form. This is why new providers should not underestimate the power of a newsfeed. It gives journalists more control over how a story is organized but provides readers with an experience they recognize and will gravitate toward.
Leverage Your Social Media Reach to Drive to Your Liveblog Coverage
This is not to say that liveblogs can replace social media. We know that social media platforms allow news providers to easily expand their reach and interact with new audiences. While social media does provide a platform to interact with readers, because this interaction takes place on external sites, this accumulated reach is going unmonetized. While your social media reach can be used on the platform to engage with your readers there, your accounting office with thank you if you can bring those followers to your website, where ad revenue can be pocketed and subscriptions can be collected. Share links to your live coverage on your social channels to direct your readers to a format that mirrors the social channels you reached them on, but also enables you to make money.
Integrate Social Media Content into Liveblogs
One of the reasons why social media is so popular is because it can give insights into the personal lives of people and organizations of interest. These posts can be added to any liveblog to provide information directly from the source. Adding social media posts to liveblogs provides your readers with a wide variety of content but enables you to paint a more holistic picture of the story. We all know that social posts are engaging; by integrating these posts into your liveblog, you also benefit from this content.
Conclusion: Together Liveblogs and Social Media Can't Be Beat
When used together, publishers can benefit from the nurtured reach of their social media channels and liveblogs' monetizing and curation opportunities. Recycle your social content by adding it into liveblogs to provide readers with additional engaging content to increase your retention rates. While liveblogging may have started on social media, it has become much more. Ignoring the benefits of using a liveblogging software for the perceived ease of providing all live coverage solely on social channels will make you miss out on valuable revenue streams.