Journalism Trends to Reach Gen Z
In a recent article published in
Horizont
, our CEO Naomi Owusu shares five journalism trends that she believes news providers must utilize to connect with Gen Z.
Despite this generation's interest and extensive engagement in various topics, from climate change to the Black Lives Matter movement, most news organizations haven't made the necessary changes to reach this demographic. Here are Naomi's five suggestions for creating content that will resonate with this active target audience.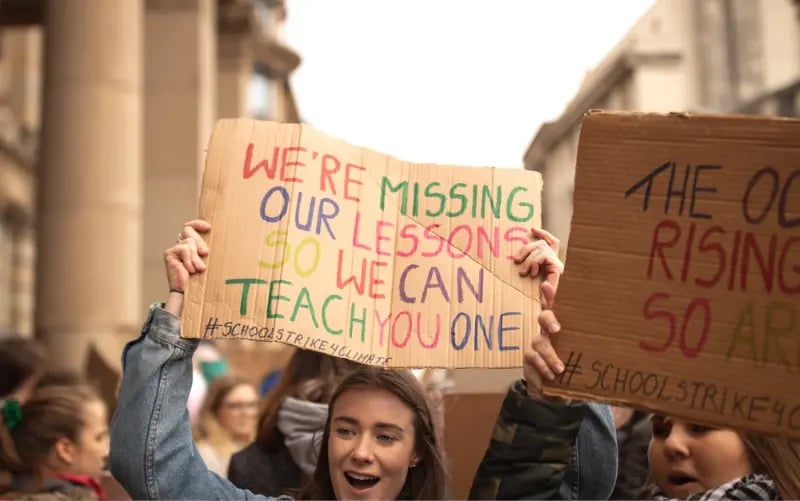 1. Don't Be Afraid of Tik Tok
The greatest challenge that news providers will have to address is breaking from traditional reporting formats to connect better with this younger generation. One way to do this is to leverage the short video formats made popular originally on Vine, but now solidifying its place in the socialverse on Tik Tok. News providers like the BBC have already recognized this popular app's potential in sharing their reporting with younger generations.
2. Focus on SEO...
SEO can no longer be ignored. Those who want their stories to be seen must take the time to optimize them for search engines. If your articles, news stories, and
liveblogs are search engine optimized
, your website will move up in the search rankings. Article visibility will improve, and the time users spend on your website will also increase. Who wouldn't want that? Naomi says:
"Especially when you see the increasing competition for target group attention, the sheer volume of information disseminated daily, and the continued displacement of traditional media, it's clear that search engine optimization will play an increasingly decisive role in the future of media production."
3. ... But Don't Forget Audience Engagement Tools
But getting audiences to your page with SEO isn't enough, especially for this generation. That's why it's vital to integrate interactive content into your stories. Content like surveys, quizzes, and commenting opportunities will make your stories more memorable and help increase retention rates.
Content providers like Apester
are a great place to start.
4. Monetizing Live Blogs
The past few years have demonstrated how vital liveblogs have become when quickly providing readers with crucial information. The format enables readers to stay up to date on various topics, from COVID-19 news, election results to royal wedding highlights. Its structure provides an effective reporting format for reaching Gen Z (and other generations, too), but this format also makes it easy to incorporate the three points we mentioned above. This year, publishers should take advantage of
the numerous opportunities for monetizing this format.
One way to leverage this revenue potential is to integrate ads directly into liveblogs, as their feed-like nature makes it easier to avoid overwhelming your readers.
5. Use AI, But Not Blindly
Often a sensitive topic in content creation, Naomi sees AI as an opportunity for optimizing processes that journalists use every day. These optimized processes don't need to take away from the creative process. Using AI for automated keyword research (to assist with story development) or automated messages when covering "repetitive" stories like sports games where the same events occur (goals, fouls, substitutions, etc.) can help increase efficiency and allow more headspace for creativity. AI will continue to play a role in media creation and society in general. Journalists must therefore continue to examine the technology as it evolves critically.
To read the original article, click
here.
Want to see how Naomi has applied her experience to the Tickaroo Live Blog Software?
Try it for free for 14 days.