Big Changes for Tickaroo Live Sports!
Tired of irrelevant ads clogging your live-sports coverage? Want more control over your team's data and content? With the Tickaroo Live Sports' Upgrade, create even more professional digital sports stories and avoid annoying spam!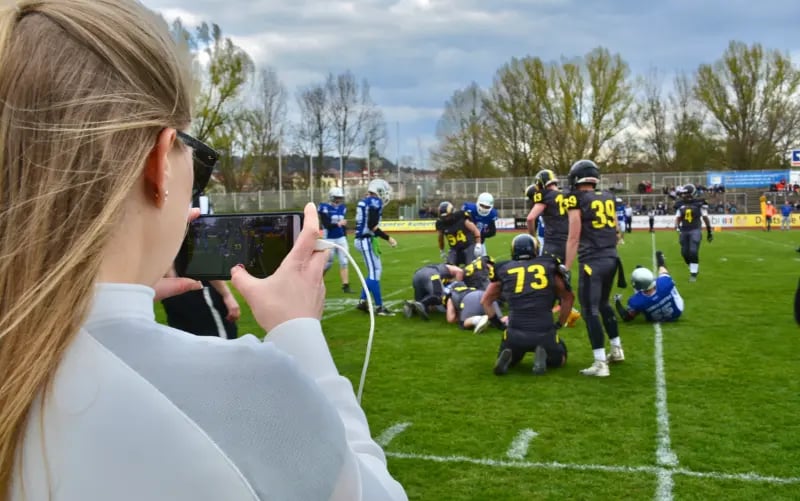 Tickaroo Live Sports is evolving! As many of you know, we have a pro version of Tickaroo Live Sports called Season Pass to provide you with more control over your content, more professional reporting features, and to combat the huge amount of spam that has found its way onto the Live Sports platform.
We realized this year that the spam issue isn't going away, and to fix it for good, we have decided to provide our live-reporting tool solely within a closed ecosystem and will be shutting down the Live Sports openly available platform.
What does this mean for your team?
1. In order to continue tickering uninterrupted,
you must upgrade to Season Pass by December 21, 2022.
2. With the Season Pass account, you will have more control over your content and team data, no ads within your livetickers, more sharing and integration options, and access to loads of new features!
3. You can continue to share your livetickers on your social media channels as well as easily integrate them into your website with options like our Liveblog Link and more.
4. NO MORE WEIRD SPAM distracting from your great storytelling!
For a more extensive list of our Season Pass account features, check out the list at the end of this blog post. :)
What are your next steps?
In order to provide you with all these features, we do need to charge a small fee starting at 5 Euro a month. The good news is that we are offering many different customizable packages! Our sales team is dedicated to finding a solution that works for your club's needs and resources. We've loved following your livetickers throughout the years, and we want to continue to make that possible.
Here's what you need to do...
3. Contact Person's Email
4. Club/Team's Billing Address
We're happy to answer any questions you may have about this transition to your new upgraded account!
Let's get you ready for the coming season!
Feature List
Here are more of the professional storytelling tools that you can access with this Season Pass upgrade:
1. Spam-Free Live-Reporting Ecosystem
2. Ad-Free Livetickers
3. Detailed Viewer Statistics
4. Full control over your sports data
5. Faster Liveticker Setup
6. Save Teams, Leagues, and Tournaments
7. No Random Spelling/Suggestions when entering data
8. Uniform data (spelling, numbers, etc.) across all tickers
9. Player Management
10. Automated Line-ups in Livetickers
11. Full Roster Control
12. New Sleek Template Design for Club News
13. Extensive Sharing Capabilities and Website Integration Options (Liveblog Link and Wireframe)
14. Access to add-ons like Live-Commenting Feature, SEO features, and more.
15. Easy Social Media Integration
16. Simple Photo and Video Integration
17. Access to new upgrades
18. Flexible payment packages