Liveblog Retention Rates: The Key to More Revenue
Publishers often use liveblogs to draw traffic to their website by covering breaking news. But one of their benefits that often gets ignored is their great monetization potential. Why are liveblogs a great format to have in your revenue strategy? Three words: High Retention Rates.
In this blog post, we'll share how liveblogs garner such high retention rates and how you can leverage these rates to monetize your content.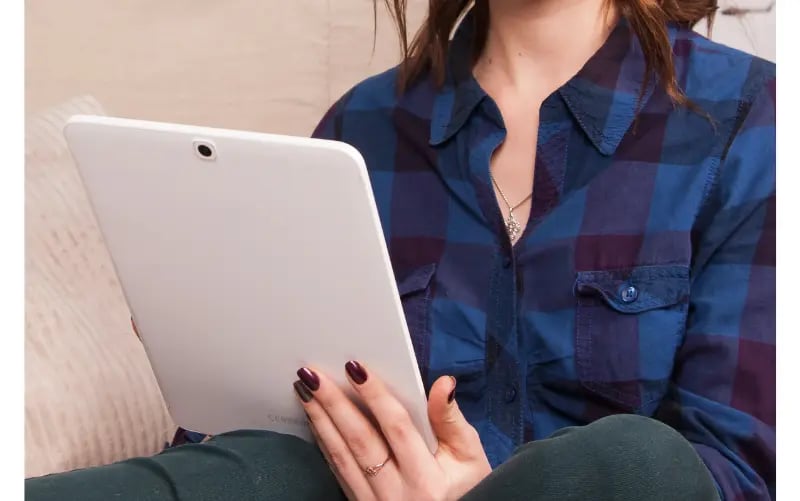 Photo by Tetiana SHYSHKINA on Unsplash
How Liveblogs Garner Great Retention Rates
The FAZ's liveblogs receive more than 8x longer retention rates than its traditional articles. What contributes to these longer retention rates? A mix of mediums, interactive content, user behavior, and the format's natural structure are some of the secrets behind why liveblogs captivate audiences for significant lengths of time.
1. Mix of Mediums 📹🌅🎶
Liveblogs enable publishers to share not only text and images but also social media posts, graphics, videos, and any content that can be embedded as an iFrame. Why does this matter? Visual storytelling is experiencing a boom, for good reason. Readers are used to consuming a variety of content on social media. By seamlessly integrating a variety of mediums into one format, you can take your digital storytelling to new heights by providing your audiences with a variety of captivating text and visual content.
Having social posts from the story's "participants," videos from on-the-scene, and quotes from relevant stakeholders provides your readers with much more than just a textual overview of the story. The mix of mediums that flesh out the story will captivate audiences and keeps them on the page longer.
2. Interactive Content 🙋‍♂️🙋‍♀️
3. User Behavior📱💻
Readers today have been conditioned by the mobile and social revolutions to spend a significant amount of time scrolling on their phones. The liveblog structure mimics this same concept and thus keeps readers on your site for longer periods.
But liveblogs don't just experience longer retention rates on mobile. Because people are more likely to follow liveblogs throughout a workday, we see many content consumers saving liveblogs in a tab that they return to throughout the day to see if any new updates have occurred. Not only do liveblogs help keep people on the page, but their structure in itself also encourages audiences to keep coming back.
4. Natural Structure ↕️
Why Retention Rates Matter for Monetization
Especially with ads, the longer readers spend on a website, the higher the ad revenue. But some lesser-known elements also contribute to why liveblogs should play a part in any publisher content monetization strategy.

1. Ad Revenue
The structure of liveblogs enables publishers to integrate a variety of ads without overwhelming the story or audience. By integrating ads into the liveblogs themselves, publishers can customize how often their readers are confronted with an ad.
Many of our clients choose to integrate ads around their liveblogs rather than within them. This method also allows your audiences to consume your story uninterrupted, heightening their user experience and encouraging them to come back.
2. Authentic Sponsored Content
Because of their length, liveblogs enable publishers to integrate sponsored content more authentically into their coverage than would be possible with an article. Especially sports, travel, and event coverage can benefit from this form of advertising. By incorporating partner content into these liveblogs, publishers can present products and companies within a fitting context. Influencers on social create a similar experience by highlighting products that resonate with their brands. Publishers can do the same with their ad partners. While this opens up many new doors for authentic advertising, publishers must remain transparent about the sponsored elements. Liveblogs' short, visually appealing messages enable publishers to do just that without detracting from the story.
This strategy isn't just limited to individual product advertisements however. Brands can also sponsor an entire liveblog, like a Good Morning Liveblog sponsored by Starbucks. Publishers should use the flexibility afforded them by the liveblog format to build new advertising partnerships with new companies and organizations.
3. Subscription Driver
Many publishers use liveblogs as a way to gain reach. But some of our clients find that using liveblogs in their subscription strategy has helped them gain subscriptions, too. Westfälische Nachrichten experiences 3x more impressions on their soccer coverage than they did with their previous live coverage. These additional impressions often convert to subscriptions depending on what coverage is placed behind their metered paywall. By allowing readers to consume parts of the liveblog for a portion of time, these visitors have enough time to appreciate the quality storytelling the WN provides. Because the liveblog has already piqued their interest, many people are willing to subscribe to the publisher to continue following the live coverage. Audiences appreciate the valuable storytelling they are getting, and their curiosity drives subscriptions.
Conclusion: Don't Miss Out on this Lucrative Format
Liveblogs are not only a great format for innovative visual storytelling, their high retention rates make them also a very profitable format, too. Unlock the power of liveblogs for yourself. Your readers and your accounting department with thank you.