Liveblogs in the Travel Sector: Interactive, Up-To-Date, Inspiring
Do you enjoy traveling and want to share your experiences with others? Then liveblogging is a way to go. This innovative tool enables you to share your stories in a unique way while also incorporating interactive elements. Besides benefiting travel bloggers, liveblogs help magazines, publishers, and other media companies provide their readers with up-to-date and exciting travel information.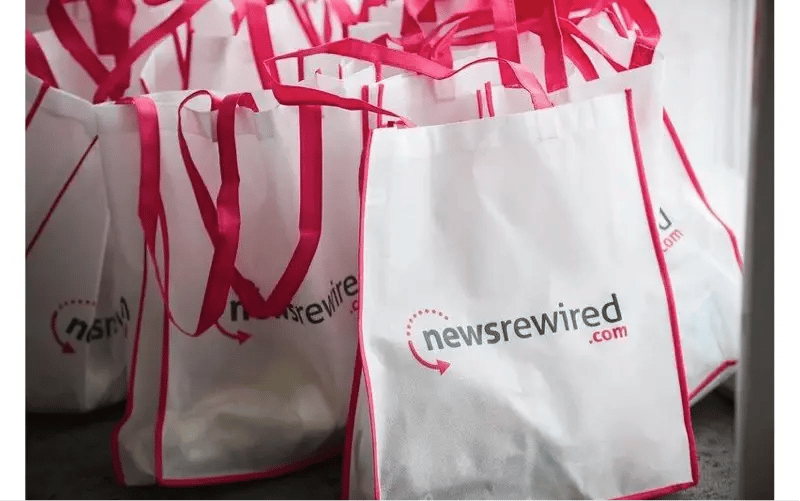 Photo by Dino Reichmuth on Unsplash
In this article, we show the different uses of liveblogs and their application in the travel industry. We also explain why they are an ideal complement to the media offerings of travel bloggers and the media. Discover the opportunities and benefits of liveblogs in the travel industry and learn how you can engage your readers with real-time information and interaction.
Liveblogs as a Valuable Tool for Travel Bloggers, Columnists, Influencers, and Media Companies
In the world of travel blogs and digital media, liveblogs have become an indispensable tool for travel bloggers, columnists, influencers, as well as magazines, publishers and other media companies. They offer a variety of benefits and open up new opportunities to reach audiences, increase credibility, improve reader engagement, and even generate revenue.
🌄Real-time reporting on travel experiences:
With liveblogs, travel bloggers, columnists, and influencers can share their travel experiences in real time. They can post exciting stories, impressive photos, and videos directly from the ground and thus let their readers become a part of the adventure. Such authentic and spontaneous reporting sparks readers' interest and creates an emotional connection.
💬Improving reader retention and engagement:
Liveblogs foster reader retention and interaction. Their readers can contact the authors directly, ask questions, comment, and share their experiences. Magazines and publishers can enable their audiences to give feedback, share opinions, and participate in surveys or contests. This interactivity boosts readers' engagement and creates a vibrant community around the topic of travel.
🏝️Increasing credibility and reach:
Travel bloggers, columnists, and influencers strengthen their credibility through regular and transparent liveblogging. By sharing their travel experiences, tips, and knowledge, they gain the trust and recognition of their readers. Magazines, publishers, and other media companies increase their reach and gain new readers through high-quality and up-to-date liveblogs.
💰Monetization through advertising partnerships and sponsorship:
Liveblogs also provide numerous monetization opportunities. Travel bloggers, columnists, influencers, magazines, and publishers can generate revenue through advertising partnerships and sponsorships. For instance, they can work with companies to create sponsored content, incorporate branding or integrate advertising banners into their liveblogs. Moreover, it is possible to sell the entire liveblog to third parties, giving them the rights to integrate and use the content. Thus they can turn their passion for travel into a profitable business.
Examples of Good Travel Blogs - and How Liveblogs Can Make Them Better
What makes a good travel blog?
This question arises for readers and (aspiring) travel writers alike looking for inspiring travel stories, practical tips, and authentic experiences. An excellent travel blog is characterized by informative and engaging content, eye-catching visuals, and a personal approach. But how can a travel blog enhance these characteristics and build a closer bond with readers? This is where the liveblog comes in. In this section, we'll look at some travel blogs to see how combining them with liveblogs enhances the strengths of a travel blog and creates an even higher level of reader engagement.
An outstanding example of a German travel blog worth reading is Reisedepeschen. In it, the author takes us on a captivating journey through New York and shares his authentic experiences and impressive pictures. Integrating a liveblog into the article could make it even more dynamic and interactive: sharing real-time updates, photos, and videos during the trip would allow readers to directly participate in the experience, encourage interaction and increase engagement.
"Nomadic Matt" is a world-renowned English-language travel blog. In it, for example, the author gives detailed tips and advice for a 5-day trip to Oaxaca, Mexico. Imagine how interesting it would be if the author shared these tips in a real-time liveblog so readers could relive those days with him? Multimedia updates, photos, and videos could have further enhanced the experience. This way, readers would not only get the author's recommendations post-factum but would become virtually direct participants in his journey.
TravelAge West provides an entirely different example of using liveblogs in the travel sector. The well-known travel industry media house used the liveblog to inform its readers about current topics and news on the reopening after the Corona pandemic. With real-time updates, relevant content, and interactive elements, the liveblog provides a valuable source of information for travelers. It is an excellent example of how media and publishers benefit from liveblogs to engage their readers and inform them of current developments.
This is How Easy It is to Create Liveblogs With Tickaroo
Tickaroo offers an intuitive platform for the straightforward creation and management of liveblogs. With our user-friendly interface and simple steps, you can create stunning liveblogs and update them with your content in real time.
🐾

User-friendly interface and intuitive operation
Create and manage liveblogs effortlessly with our user-friendly interface.
🌃🌁Customizable designs and layouts
Adjust the design and layout of your liveblog to your individual needs.
⚙️Easy integration into existing websites or blogs
Integrate your liveblog seamlessly into your website or blog.
Video Tutorial: Create Your Travel Blog
Creating a liveblog with Tickaroo: learn how to create your own travel liveblog step by step in our tutorial video.
Conclusion and Overview of the Use of Liveblogs for Travel Bloggers and the Media
Travel bloggers, columnists, and influencers derive many benefits from liveblogging. Direct interaction with the target audience, real-time reporting, and increased credibility and reach contribute to a close connection with readers. The continuous development of liveblogs promises new future opportunities, such as the integration of new interactive elements and further monetization possibilities. With Tickaroo as an easy-to-use liveblogging software, travel bloggers and media have all the tools to share their travel experiences in real time and engage their readers. Become part of the future of travel blogging and leverage the benefits of liveblogs to make your travel content more interactive and engaging.